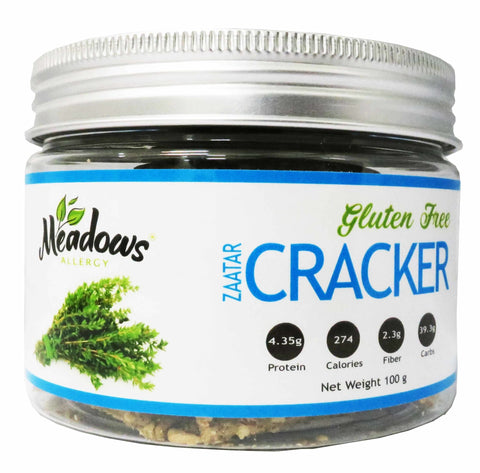 ---
Expiration Date: 2025-04-25
---
Weight: 100g
This pack of Zaatar Crackers are an irresistible snack that can be added with dips, cheese, egg, fish or chicken. The crackers have been made using gluten-free all-purpose wheat flour and whole wheat flour. They are sprinkled with the Za'atar herb to make them flavoursome. The minty, pungent and earthy flavour of this herb makes the snack irresistibly delicious. Delight yourself with this addictive snack while watching your favourite movie or during tea time!
Product Specifications
Description: Pack of Meadows Organic Gluten-Free Za'atar Crackers with an addictive taste and crunchy texture. 
Origin: UAE
---