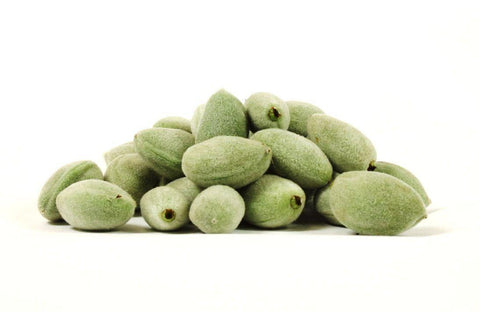 ---
Weight: 500g (approx.)
Product Description:
Green Almonds are the super-seasonal taste of spring to eat right now! Yes, Green Almonds. If you've never had them, they're fuzzy light-green orbs filled with soft jelly-like skinless almonds—soft and delicately nutty with a wholly different texture than fully mature almonds. When fresh, they can be eaten whole.
Super versatile. Great with cheese and cured meats, or you can chop them up and toss them into salads. Or make a chunky, pesto-y sauce by mixing them with herbs, garlic chives or green garlic, and olive oil (spoon this over asparagus, eggs, or fish). 
---