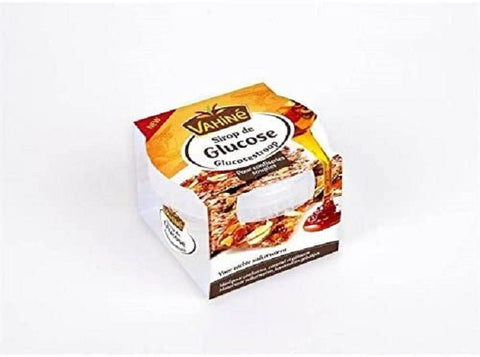 ---
Expiration Date: 2024-04-24
---
1 Piece = 250 g
Product Description:
The Glucose Syrup is specifically perfect to be used by confectioners and bakers for thickening the food batter to retain its freshness. The syrup would prevent the batter from falling apart by the action of heat. You can use this product in baked foods like cakes, pies, tarts and doughnuts. It will make shakes, ice-cream rolls and waffles deliciously sweet. With traces of milk, soybeans and nuts, this syrup also carries some health benefits.

Ingredients: Glucose Syrup with Traces of Milk, Soybeans and Nuts.

---