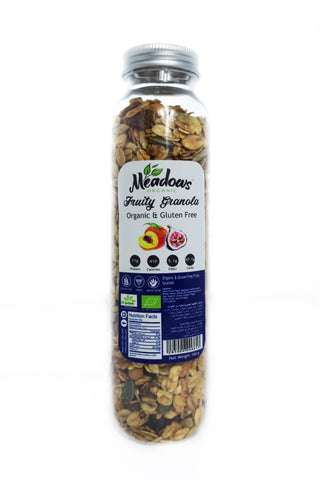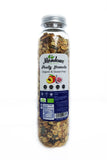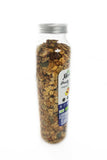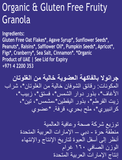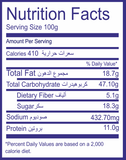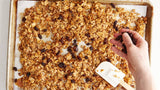 ---
Expiration Date: 2024-04-01
---
Weight: 160g
Make a delicious breakfast with the gluten free Fruit Granola from Meadows Organic! This highly nutritious item contains fruits, seeds, nuts and grains in it. All the ingredients are organic and do not contain any type of artificial flavours. You can put it in yogurt to make a smooth and creamy mix with crunch in every bite. The granola is also a very good evening snack for you to get back your energy.
Ingredients: Gluten-free Oat Flour, Agave Syrup, Sunflower Seeds, Peanuts, Raisins, Safflower, Pumpkin Seeds, Apricot, Figs, Cranberry, Sea Salt.
Product Specifications
Description: The Meadows Organic Fruit Granola containing a variety of fruits, grains, nuts and seeds.
Origin: UAE
---