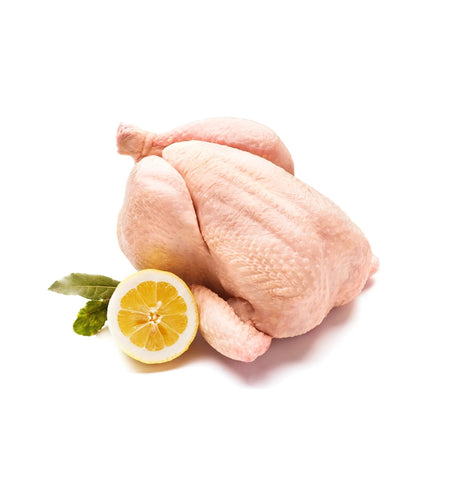 ---
Weight: 1kg (approx.)
Product Description: Free-Range Organic Baby Chickens are fed organic feed and receive a balanced diet of mixed organic, non-genetically modified grains. 
Eating organic chicken can help limit your exposure to pesticides and chemical-based fertilizers.
Organic farming is also cleaner and more environmentally friendly.
Tender and juicy, the Free Range Baby Chicken is perfect for a family dinner on a special occasion. You can grill the chicken with a number of spices or even fry it whole.
Ingredients: 
Raw Organic Baby Chicken
---