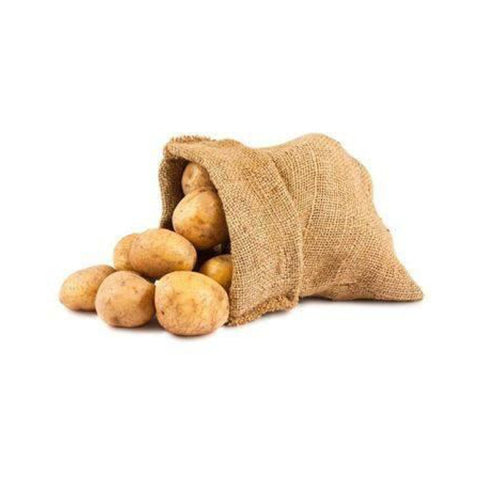 ---
1 Bag = 9 kg Approx.
Whether mashed, baked or roasted, people often consider potatoes as comfort food. It is an important food staple and the number one vegetable crop in the world. Potatoes are available year-round as they are harvested somewhere every month of the year.
Benefits: One medium potato contains: 164 calories. 0.2 grams of fat. 0 grams of cholesterol. 37 grams of carbohydrate.4.7 grams of dietary fiber 4.3 grams of protein.
---