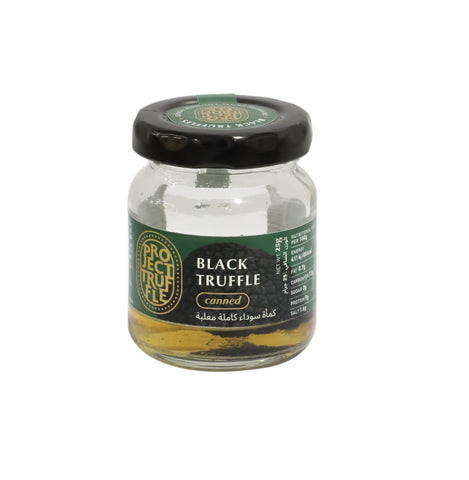 ---
Expiration Date: 2024-12-23
---
Weight: 20g
Description:  Culinary treasure that brings the earthy and luxurious flavors of black truffles directly to your kitchen. This meticulously crafted product captures the essence of the elusive black truffle, known for its distinctive aroma and unmatched gastronomic appeal.

Each can is filled with carefully selected and expertly preserved whole black truffle, ensuring that you can indulge in this delicacy at any time of the year. We source our truffles from the finest truffle-growing regions, where they thrive in nutrient-rich soil, developing their unique and intense flavor profile.
Ingredients: black truffle (tuber aestivum), water, salt, aroma.
---