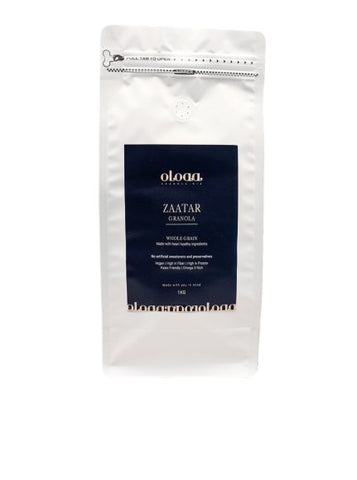 ---
Expiration Date: 2023-12-10
---
Weight: 1000g
Product Description: Salty, yet sweet with Zaatar and Sumac. High in Omega-3
Made with you in mind. Our Granola is gluten-free and we only use the highest quality ingredients with Coconut sugar, Olive oil, and a large number of nuts and seeds! It is a great addition to your morning Breakfast with Milk or Yogurt. Or sprinkled on Pancakes, Salad, or Popcorn anytime!
Ingredients: gluten-free oat flakes, almond flakes, walnuts, pumpkin seeds, coconut sugar, Himalayan salt, zaatar, and sumac powder.
---