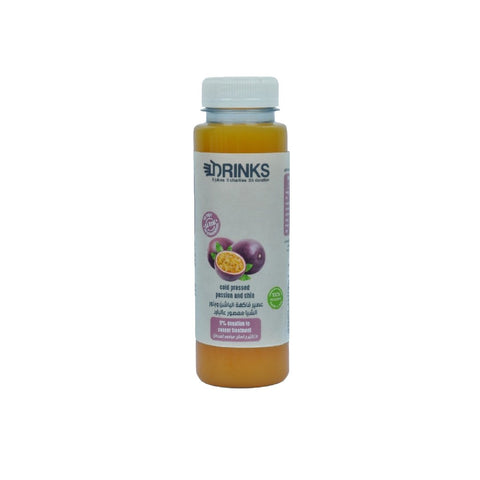 ---
Expiration Date: 2023-09-18
---
Weight: 250ml
Product Description:
Why cold-pressed? Regular juices, even if gently pasteurized, are cooked to 74 degrees centigrade to kill any bacteria – but the process also reduces the nutritional value. Instead, the process of cold-pressing simply inactivates the bacteria for four to five days, keeping all the vitamins and minerals intact.
Orange juice is also rich in folate, which is needed for DNA synthesis and supports fetal growth and development. 
Ingredients: Apple juice 54.13%, mango puree 22.32%, orange juice 16.21%,passionfruit juice 7.24%, chia seeds 0.01% , antioxidant: vitamin C
---