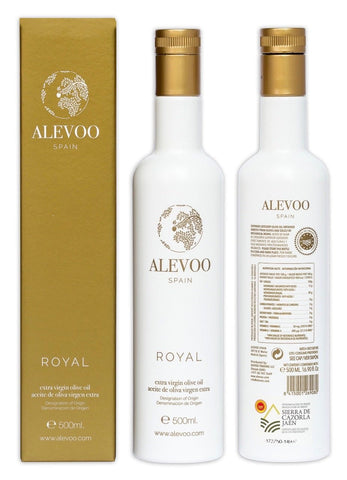 ---
Expiration Date: 2024-05-03
---
Weight: 500ml
Product Description: Spanish Premium Extra Virgin Olive Oil. A native variety of Andalusia (Spain) and it is the only Royal variety with protected designation of origin (PDO) in the world. Only 5% of the world's olive oil production is Royal variety, which makes it a very exclusive and unique variety.
Its flavor is soft and gentle to the palate, and it has a fruity green and intensely mature smell. Fresh and sweet fruity aroma.
Food Pairing: Vegetables (either raw or sauteed), pasta, vegetables, meat, fish, carpaccio and tatakis of tuna, salmon, seafood, eggs & omelet, bread dipping, cakes
Product Specifications
Description: Rare Royal Extra Virgin Olive Oil with multiple health benefits including bone & immune system strengthening, skincare, weight reduction and controlling blood pressure.
Origin:
Spain
---