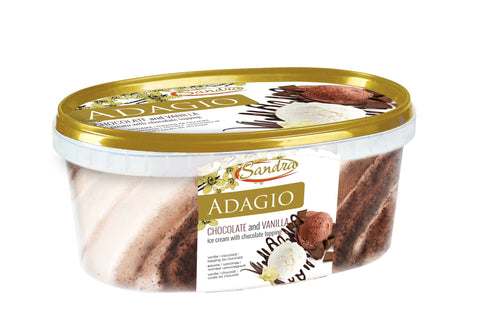 ---
Expiration Date: 2024-02-05
---
Weight: 600g
Product Description:
Vanilla and Chocolate ice cream.
Ingredients:
Reconstituted cow milk, sugar, blend of refined vegetable fats (colza, coconut), skimmed milk powder, cocoa powder (3,5%), pasteurized egg yolks, emulsifier (mono- and diglycerides of fatty acids), stabilizers (locust bean gum, guar gum, carrageenan), natural vanilla flavor. Chocolate topping (12%): sugar, invert syrup, dextrose, cocoa powder, stabilizers (converted starch, carrageenan), skimmed milk powder.
---