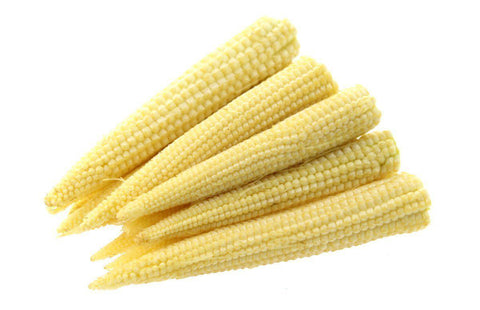 ---
Weight: 125g (approx.) 
Product Description: It's rare to find ears of fresh baby corn — they're usually hanging out with the canned goods. We suggest a quick sauté or steam for these tiny treats to maintain their delicate flavor and crunch. And, of course, they're fabulous in stir-fry!
Storing Corn
Try to use corn as soon as possible after purchase; but if you can't, it should keep for 1 or 2 days in the refrigerator.

Freezing Corn
If you like corn off the cob, you can slice the uncooked kernels off the ear and freeze them in an airtight container for up to 6 months. 

---