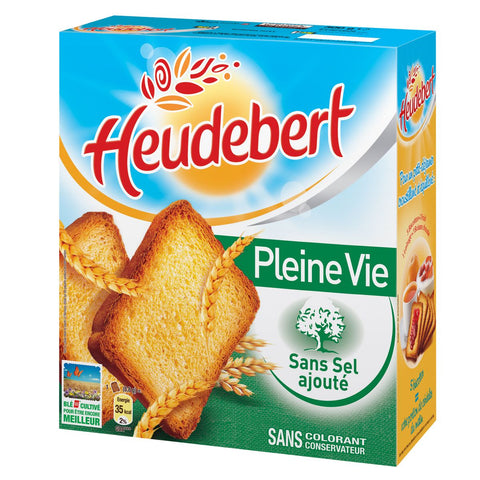 Regular price
Sale price
AED
22.69
29.64
---
Expiration Date: 2024-04-30
---
1 Packet = 300g
Product Description: There are two simple and fantastic ways to start your day. Make yourself a tasty cup of tea and get a pack of these unsalted rusks and it's done. The rusks are made of wheat flour and other pure ingredients that provide your body with nutrients your body needs every day. These crispy and toasted rusks, when paired with jam or honey, can make the perfect kind of breakfast you were looking for.
Ingredients: Wheat flour 99.5%, glucose-fructose syrup, palm oil, yeast, minerals (calcium (phosphate), zinc (sulfate)), vitamins (niacin (PP), E, ​​thiamine (B1), B6, acid folic acid (B9)), flour treatment agent (ascorbic acid)
Product Specifications
Description: A recipe with lots of fibres and other nutritive ingredients is all you need to have at the start of the day.
Origin: France
---