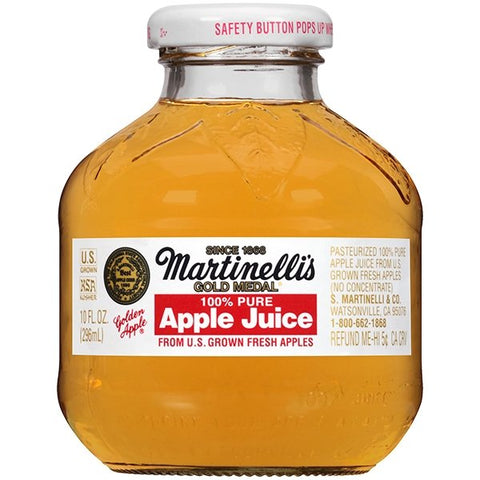 ---
Expiration Date: 2026-02-27
---
Weight: 296ml
Product Description: 
Martinelli's Gold Medal, 100% Apple Juice is low in cholesterol, low in fat, low in saturated fat, low in sodium and comes in a 10oz glass bottle to make it easy to have on the go. 
Ingredients:
Pasteurized 100% Apple Juice from U.S. Grown Fresh Apple (No Concentrate).
---