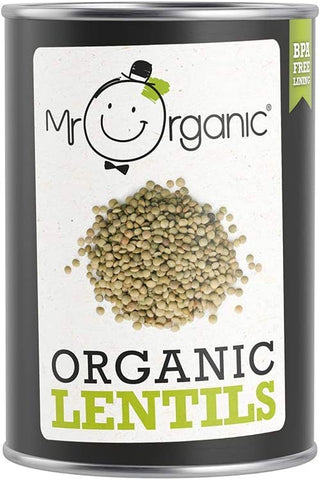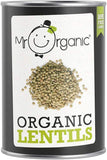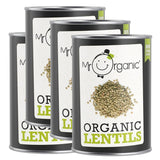 ---
Expiration Date: 2025-04-04
---
Weight: 400g
Product Description:  The gentle lentil is magnificent. She is virtually fat-free, aids digestion, removes excess cholesterol and calmly, soothingly lowers high blood pressure. She's like Mary Poppins in pulse form. All Mr. Organic food is made with organically grown ingredients and love for our planet.
A little more about us and our food:
At Mr Organic we are positive about our food! We are always mindful of our ingredients and we work closely with our farmers and producers to provide sustainable, wholesome and delicious food that makes people healthy and happy!
Ingredients: Organic Green Lentils and Water. And that's it!
---