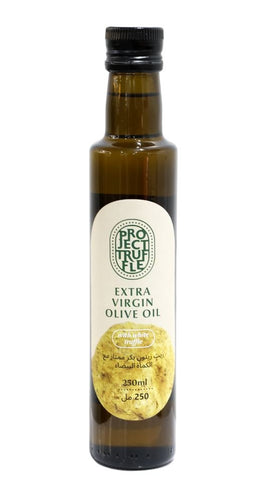 ---
Expiration Date: 2024-12-23
---
Weight: 250ml
Description: Our premium olive oil infused with the rich, earthy flavor of white truffles is perfect for adding a touch of luxury to any dish. The high-quality olive oil is made from hand-picked olives that are cold-pressed to retain their natural flavor and health benefits. The addition of white truffles, known for their intense, musky aroma and earthy taste, elevates this oil to a whole new level. Use it to add depth to pasta dishes, enhance the flavor of meats, or drizzle it over a salad for a gourmet touch. The oil comes in a sleek, glass bottle that will look great on any kitchen counter or table. Don't settle for plain olive oil when you can have the extraordinary flavor of white truffles in every dish. Try it today and elevate your cooking to the next level.
Ingredients: Extra virgine olive oil 98%, white truffle (magnatum pico) 2%,
aroma. Free fatty acid content <1.0%mm as oleic acid.
---