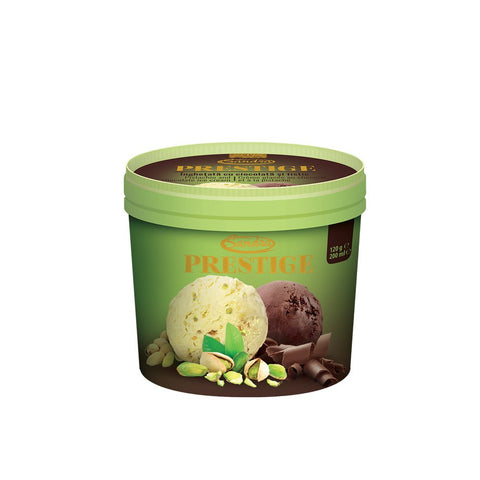 ---
Expiration Date: 2024-05-18
---
Weight: 120g
Product Description:
Pistachio and Chocolate ice cream.
Ingredients:
Pasteurized cow milk, cream, sugar, skimmed milk powder, butter, pistachio paste (3%), cocoa mass (2,4%), cocoa powder (1,6%), glucose syrup, invert syrup, emulsifier (mono- and diglycerides of fatty acids), stabilizers (locust bean gum, guar gum, carrageenan), natural pistachio flavoring, colors (copper complexes of chlorophylls and chlorophyllins, curcumin), sea salt (0,02%). Pistachio pieces (5%).
---