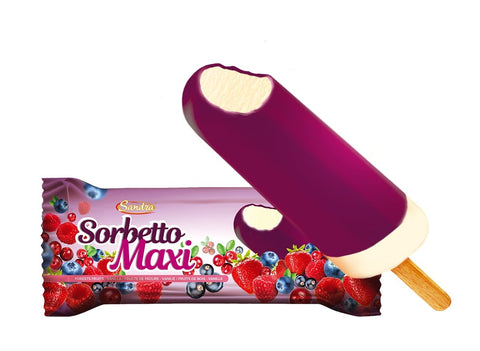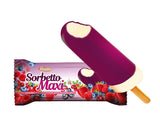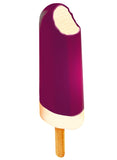 ---
Expiration Date: 2024-02-14
---
Weight: 80g
Product Description:
Dairy ice cream in mixed fruits sorbet.
Ingredients:
Pasteurized cow milk, sugar, vegetable fat (7%), skimmed milk powder, invert syrup, emulsifier (mono- and diglycerides of fatty acids), stabilizers (locust bean gum, guar gum, carrageenan), natural identical canilla flavouring. Flavoured coating drinking water, sugar, invert syrup, forest fruits puree (10 %), satbilizers (guar gum, carrageenan), acidity regulator (citric acid), forest fruits aromatizer is identical to natural colour (carmine).
---