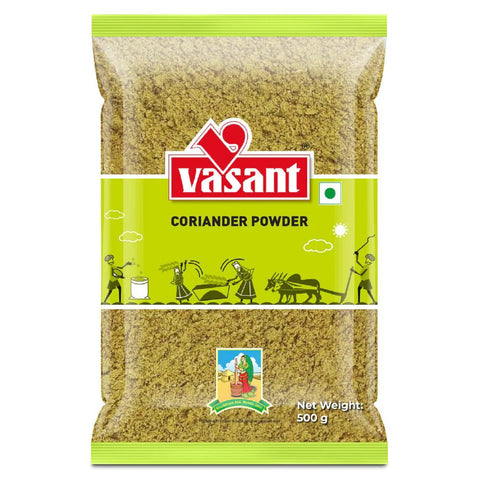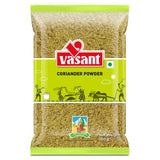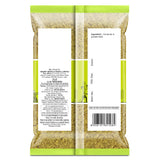 ---
Expiration Date: 2025-07-01
---
Weight: 500g
Product Description:
High-quality coriander seeds from Ramgunj Mandi, Gujarat
Coriander Powder Specialty
Made from coriander seeds procured from the Coriander city of India and processed in neatly maintained hygienic conditions, Vasant Coriander Powder is 100% pure. Its purity ensures that the natural flavour of the spice is maintained and you enjoy a delicious meal.

How to use:
Use a teaspoon of Vasant Coriander powder in sabjis, curries, or dal you prepare and enjoy a fresh and warm flavour and aroma.

About the Spice:
Coriander Powder, popularly known as Dhaniya Powder, is an aromatic spice, which we Indians are extensively found off. Coriander powder can be seen stocked up in almost all kitchen cabinets throughout India. This important Indian spice has found its way in several Indian cuisines, pickles, vegetable curries, or as spice mixes used for tadka or tempering and can be found in Masala Dabba.
You can find coriander in small round seeds, fresh leaves, or the grounded powder. In some parts of the globe, the fresh coriander leaves are also called Cilantro. Coriander powder is often used to balance the flavour of a dish and lend it a fresh aroma; not only that, but it also has a plethora of health benefits.

Buy the best quality Coriander Powder from our online masala store.

Health Benefits of Coriander Powder:
Treats Diabetes
Lowers Cholesterol
Improves Digestion
Great for Haircare & Skincare
Cures Constipation
Fights Off Free Radicals

---