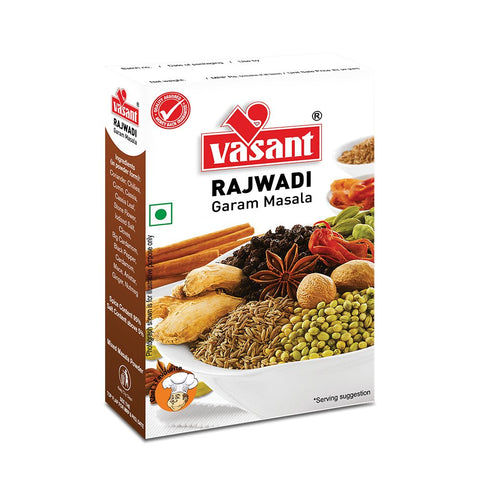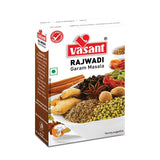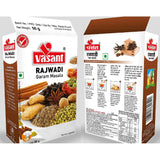 ---
Expiration Date: 2025-07-01
---
Weight: 50g
Product Description:Coriander, Chillies, Cumin, Cinnamon Leaves, Stone Flower, Cinnamon, Iodized Salt, Cloves Kandi, Cloves, Big Cardamom, Black Pepper, Cardamom, Mace, Anistar, Ginger, Nutmeg.
A rich blend of whole spices, Vasant Rajwadi Garam Masala is 100% pure in both colour and flavour. Add a dash of it in your curries, samosas, patra, bhakharwadi, usal, kathol, undhiyu, etc. and enrich their taste.
About the Spice Blend:
Be it a vegetarian or non-vegetarian dish, Rajwani Garam Masala is used in all. Rajwadi means royal, and this rajwadi masala surely lives up to our expectations. It will add heat, warmth, and delicious zest to the otherwise bland dish.
So, if you are planning on making a finger-licking royal dinner for your loved ones, make sure to add about 1 teaspoon of Rajwadi Garam Masala in it. Not only that, but you can sprinkle some rajwadi masala on snacks, yogurt, biryani, and vegetable curries for some extra spark. Vasant Masala's Rajwadi Garam Masala gives you the flavor that you will love and never forget.
---