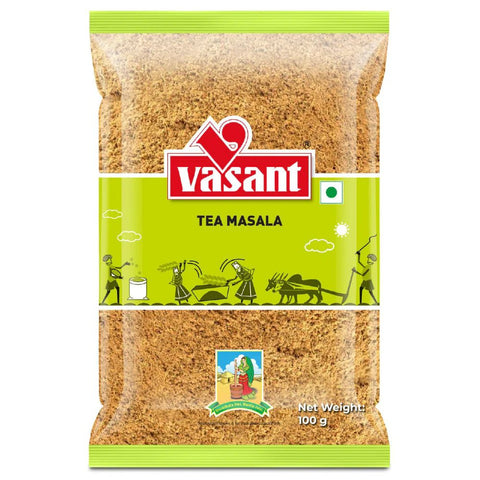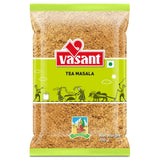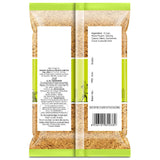 ---
Expiration Date: 2025-07-01
---
Weight: 100g
Product Description:India and China are the topmost consumers of tea and in India, every person on an average consumes almost 700 g of tea. Since tea is a religion in India, Vasant Masala brings a perfect gift for the tea lovers – Vasant Chai Masala. It is made with finest ingredients and spices that add a special taste to the tea and zest to life every day.

About the Spice Blend
A kadak Indian masala chai is extremely popular in India. Be it a younger generation or elder generation- everyone loves a steaming hot cup of masala chai. Its irresistible taste and aroma come from the tea masala, which is made by mixing certain spices and ingredients that are loaded with health benefits.

Every Indian household has a tea set that contains the chai masala powder, and this powder mix is used 365 days, be it summer, autumn, winter, monsoon, or spring. Tea masala adds a perfect balance of tasty and healthy to the chai. Chai ka masala health benefits are incredible- it has antioxidant & anti-inflammatory properties. Tea masala is also known to relieve aches, pains, nausea and also improves digestion.

The tea masala by Vasant Masala is made with fresh & authentic spices that will give your chai a delicious taste and aroma.
---